Transformation of former infant school to residential function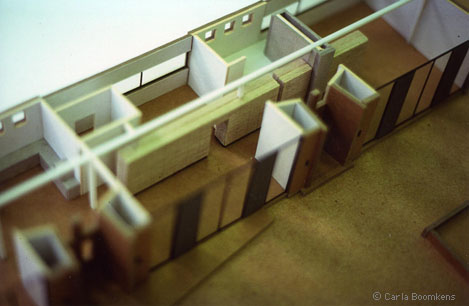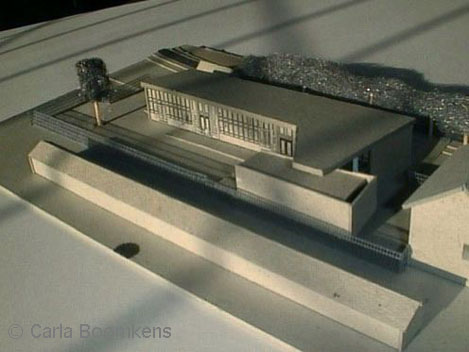 Interior plan is used as a masterplan/guide for further realization.
The proposal of an external sound-studio, based on the walls of a former sand-pit/ subterranean former septic-tank, serves a future plan. A covered connection to the main structure is hosted under a wing-shaped roof-extension, introducing thus as well room for a spatious entrance area and the enclosure of the rectangular garden.
Sloten, Amsterdam area - 1996.