Design of refurbishment of the central public area of The Community school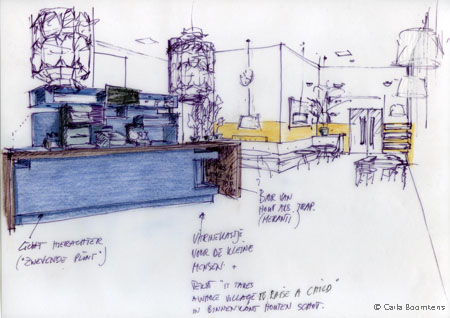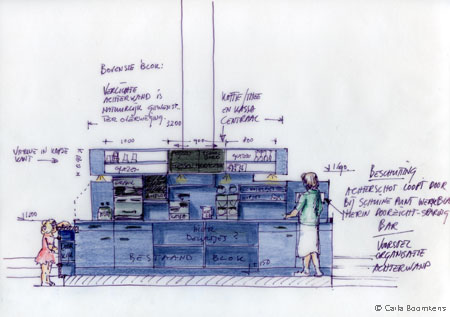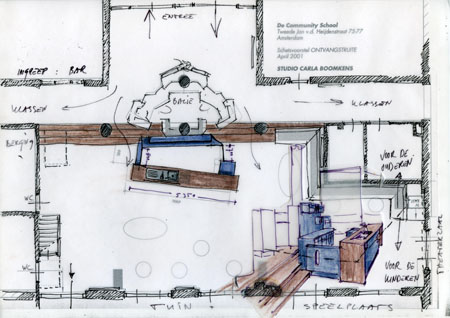 Amsterdam - 2001. 900 m3.
A primary school according to the New York-based educational model: 'It takes a whole village to raise a child', situated in 'De Pijp'-area. This approach meant a lowlow-budget realization plan fit to be carried out by volunteers.
The multitude of functions, all converging in the central hall area, required a clear division of the dynamic traffic-areas and those of rest and group meeting. The natural confluence of adults and children has been evidenced in the proposal for the central bar, with functional distinction in surface-levels (higher for adults, lower for children) instead of separated formal territories for both groups.
Partly realized.