The renovation of a two storey apartment 19-century house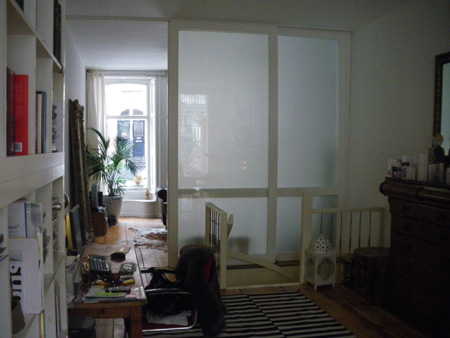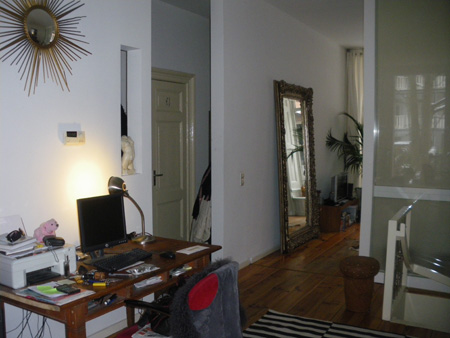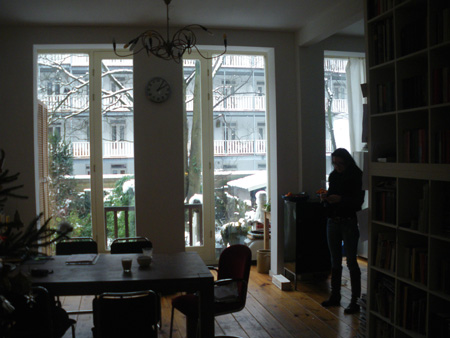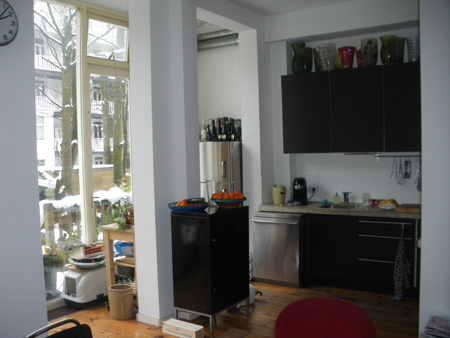 De Pijp-area, Amsterdam, 1999
The complete renovation of the construction and of the heating- and electrotechnical plants gave way to a new lay-out of both bel-étage and basement floor.
The veranda at the garden-side has been added to the main floor space on the bel-étage by closing it with a a full-width elevated glass façade. This provides abundant daylight to the open kitchen and dining-room, and opens up to the courtyard garden below.
A large glass sliding-door divides the typical stretched 'pipe'-layout into two autonomous but connected areas.
The original windows with panelled niches and shutters at the street-façade have been preserved for reasons of historical value, thus counterbalancing the contemporary interventions.
The basement floor has been made easily accessible by a central solid staircase, now inhabitable as a family dormitory.