Intervention in penthouse residence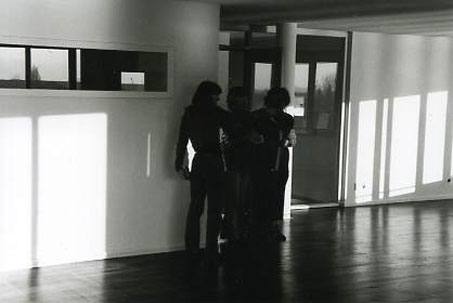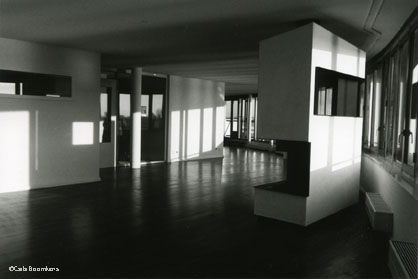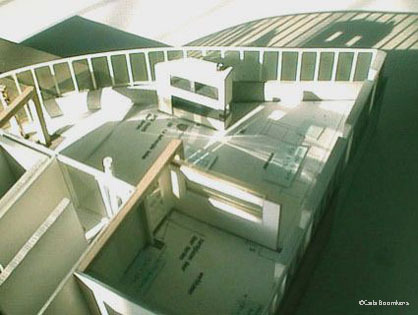 The curved glass facade of the living-room, stretching along the entire diagonal of the appartment, evokes a centrifugal dynamic movement similar to a indoor skate-court. In order to pacificate the restlessness of this space, a sequence of more intimate segments have been created by slight displacement of partition wall and by introducing portal structures and a fire-place.
The fire-place blocks the panorama for intimacy, and revalues it by offering a view within the view.
Architect apartment-building R. Uytenhaak
Zaanstad - 1997.